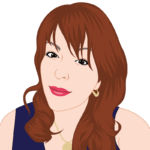 Chief Placement Officer / 800-485-9726 Ext: 350
StaceB@team-els.com
Joining Team ELS from Music City USA (Nashville, TN), Stace began her recruiting career when she was "recruited by a recruiter to be a recruiter." Since that moment, she felt like she had found her career path & passion and has never looked back.
Having led the Talent Acquisition and Talent Management Department for a large convenience retail chain in Middle Tennessee  Stace enjoys recruiting for corporate and operational positions within C-store (Retail and F&B) and direct support lines of business.
Whether you're speaking with Stace as a client or candidate her energy is contagious! She strongly believes that PEOPLE are, inarguably, the life-blood of every successful organization. It's PEOPLE that drive innovation, business development, operational excellence and, ultimately, customer/client satisfaction. Only through PEOPLE will an organization realize their strategic goals and flourish. "Making the perfect match between client and candidate and being part their success is the greatest feeling. This is why I absolutely love what I do!"
Stace graduated with her Bachelors of Business Administration w/ Concentration in HR Management from AIU in 2012 and Belmont University (Jack C. Massey Graduate School of Business) Leadership Essentials Mini MBA in 2016. She's has two grown sons. The oldest is an Fuel Operations Analyst in the Oil & Gas industry and the youngest is in the U.S. Army stationed at JBER in Anchorage, AK.