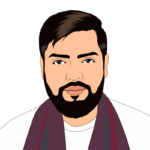 Career Summary:
Over 8+ years of experience in the Recruiting field and experienced with using various up-to-date active/passive sourcing techniques specifically, social networking sites like LinkedIn.
Experience in Working on Non-IT and Engineering requirements.
Responsible for Full Life Cycle Recruiting process, understanding the requirements, sourcing the right candidates, screening, conducting technical interviews, negotiations, closing deals and maintaining relationships with the clients and consultants.
Strategic networking and direct sourcing for each role using tools like LinkedIn, social networking sites and professional organizations to recruit niche candidates.
Strong focus on sourcing passive candidates through networking, organizational mapping, cold calling, complex internet searches and research.
Education:
B.Tech in IT from U.P.T.U in 2012